Dentistry
Routine equine dentistry at the New England Equine Medical & Surgical Center. All dentistry is performed by licensed veterinarians to ensure both the safety and health of the patients entrusted to us.
Equine dental conditions can be complicated and difficult to image with routine equipment. We often employ our CT unit in these cases to most specifically evaluate the teeth, teeth roots and sinuses. Surgery may be necessary to address these types of cases.

Equine Dentistry
Oral / dental examination can provide important information regarding the overall well-being of the horse. A detailed oral examination can identify conditions such as:
sharp dental points of the cheek teeth
erosions of the cheeks and tongue
damaged teeth
dental decay
endodontic problems
periodontal disease
Our veterinarians are experienced at diagnosing and treating conditions of the teeth and surrounding structures. An oral examination is usually performed after administration of a sedative (for patient safety and analgesia) and is facilitated by using a dental speculum, bright light source, and oral mirror. Digital dental radiography is commonly performed by our clinicians in conjunction with oral examination in order to arrive at a more accurate diagnosis.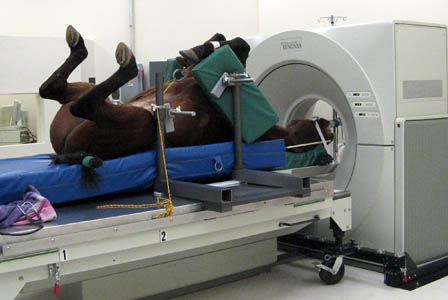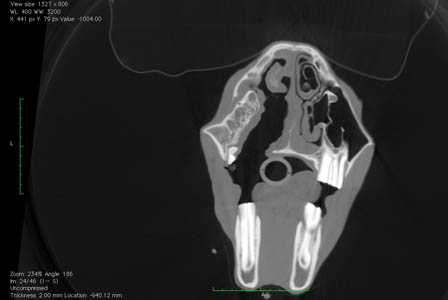 Dentistry Field Services
The oral examination as well as routine floating of sharp dental points (odontoplasty), removal of wolf teeth (first premolar), and reduction of overgrown teeth can be performed in the hospital or in the field. When extraction of a cheek tooth becomes necessary it is ideally performed as a standing procedure with the patient receiving adequate sedation and analgesia. However, in some instances, it may be necessary to remove the affected tooth surgically with the horse under general anesthesia.