Laboratory
Our in-hospital laboratory provides support for outpatient and inpatient cases as well as for the many regional veterinarians who send samples to us.
Our lab features multiple modules provided by Abaxis allowing highly accurate, timely results.
Procedures available in our laboratory include:
Hematology (CBC) /Fibrinogen
Serum Chemistry (electrolytes, organ function tests, muscle function, total protein)
Centrifuge for accurate PCV/TP
Lyme Disease Test (Snap test in-house)
(multiplex lyme titer is sent out for evaluation)
Urinalysis
Fluid Analysis (synovial, abdominal, thoracic etc.)
Cytology and Bacteriology
Serum Amyloid A (SAA) that can be available stall side
I-stat results can also available stall side and on the road.
Fecal floats within 24 hours
Horses seen in the field or in the clinic have access to the lab 24 hours/7 days a week and most results are available within the hour, generally we have a 24 hour turnaround time.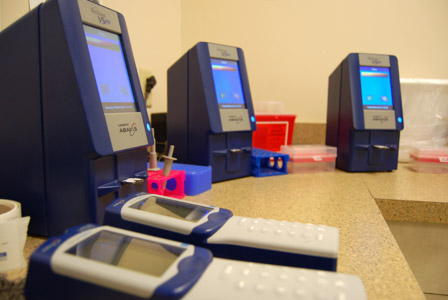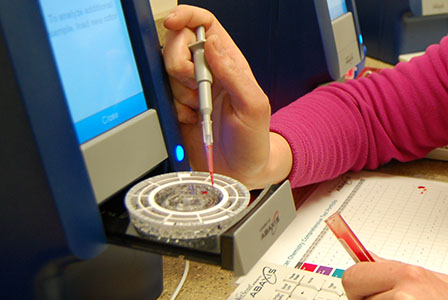 The NEEMSC lab is available 24 hours-per-day/ 7 days-per-week through our emergency service.